Refit Midget 15/Oostzeejol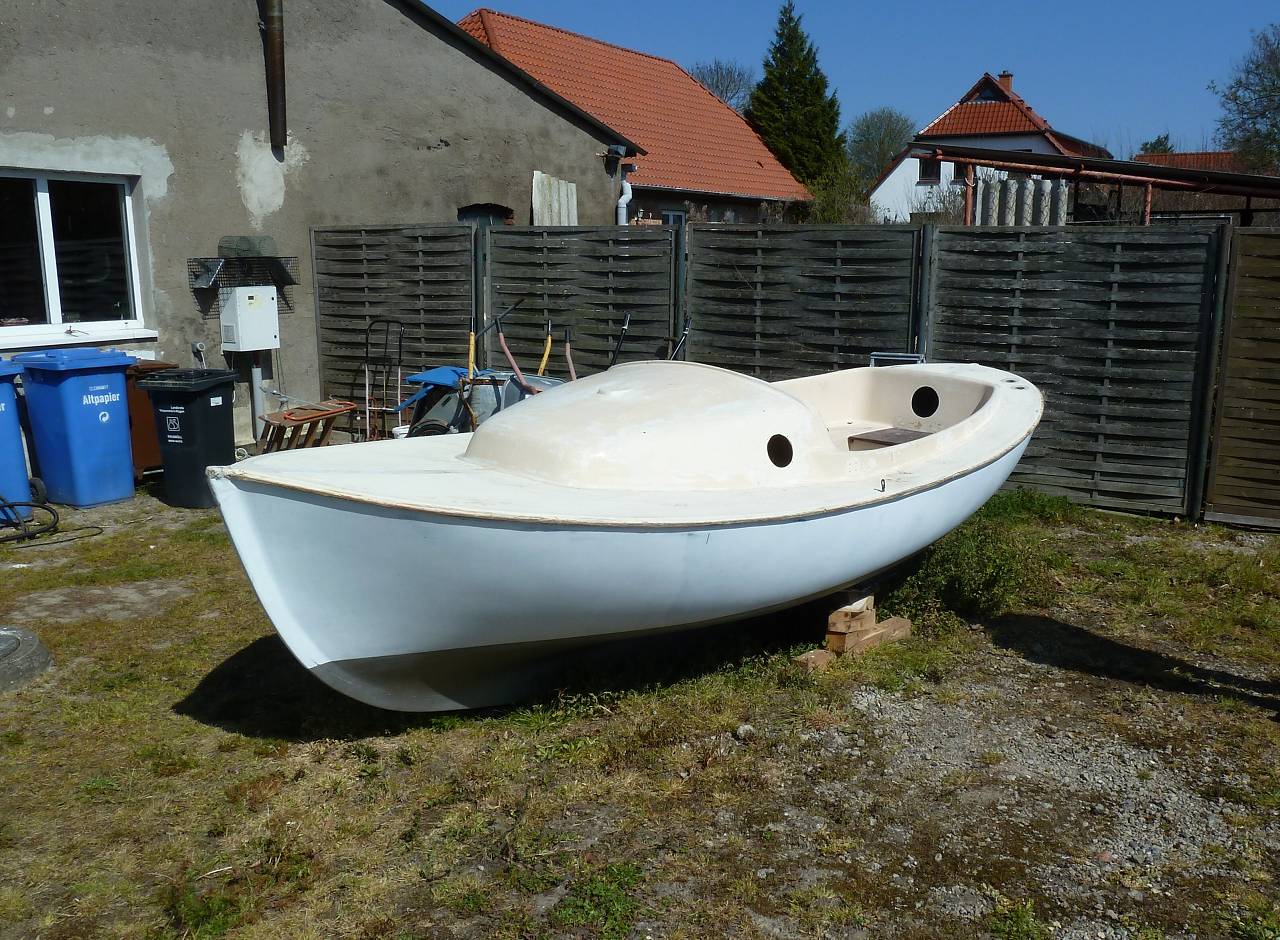 ---
Refit Episode 1:
How it all began: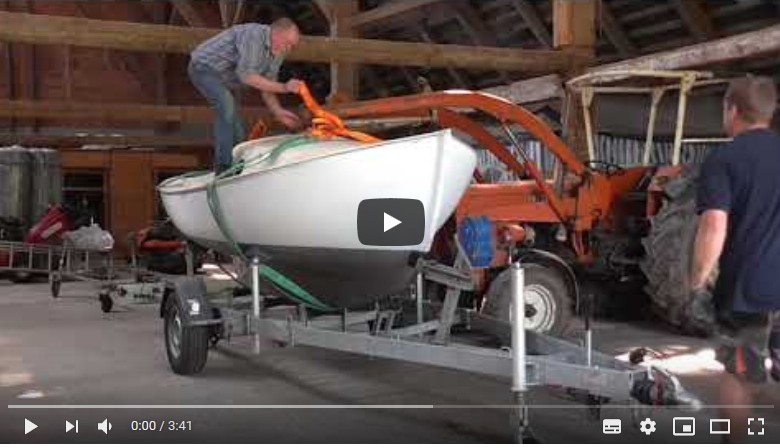 ---
Refit: Trailer Episode 2:
Busy with refit of Oostzeejol.
Watch trailer of Episode 2 now.
(Episode 2 coming up soon).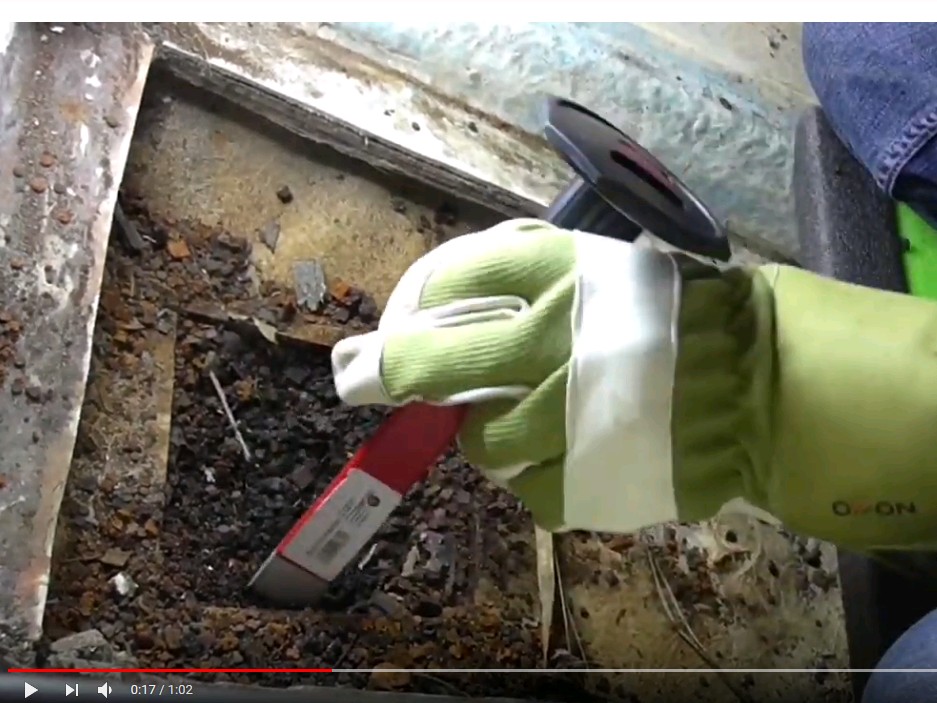 ---
Removing the ballast (iron-scrap)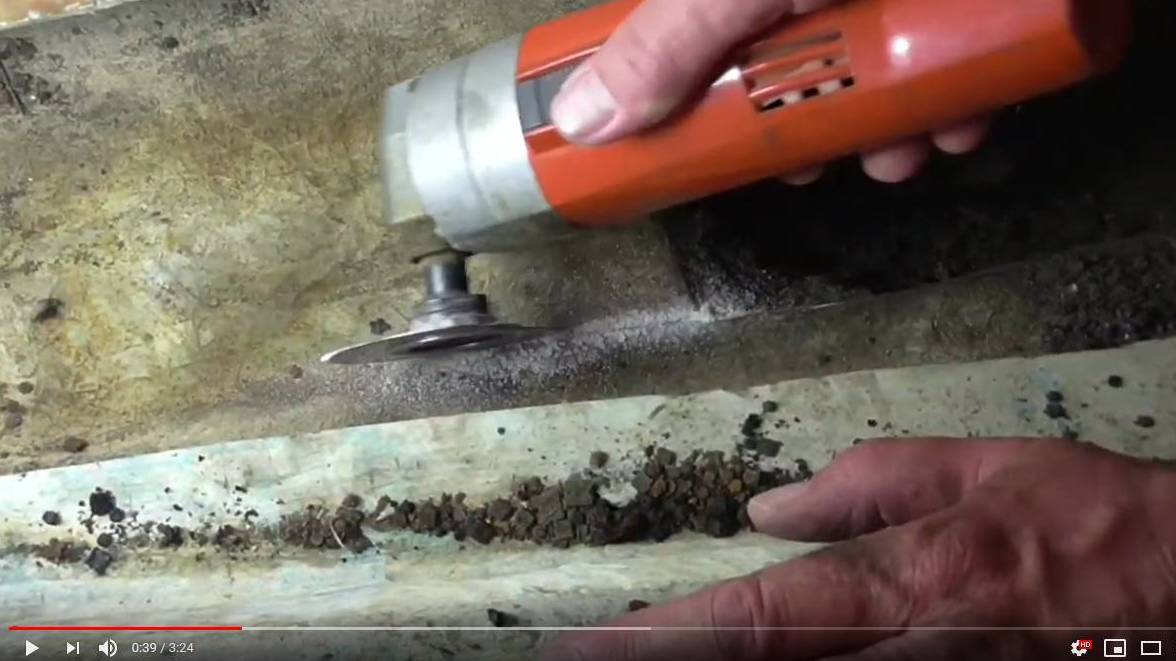 ---
Episode 3
Turning the boat
Since I decided to completely renovate the underwater hull, I thought it would be smart, to turn the boat. I already removed most of the ballast (iron-scrap-which I will replace by lead), so it seemed to be an appropriate moment to turn the boat. So on the one hand I can work in a reasonable posture, on the other hand I can work on the entire underwater ship across the surface without any interruptions from hull- or keel- supports. First of all, I will to remove all the old antifouling and then apply several coats of epoxy-primer. But at the moment the temperatures are to low for these jobs. Winter break.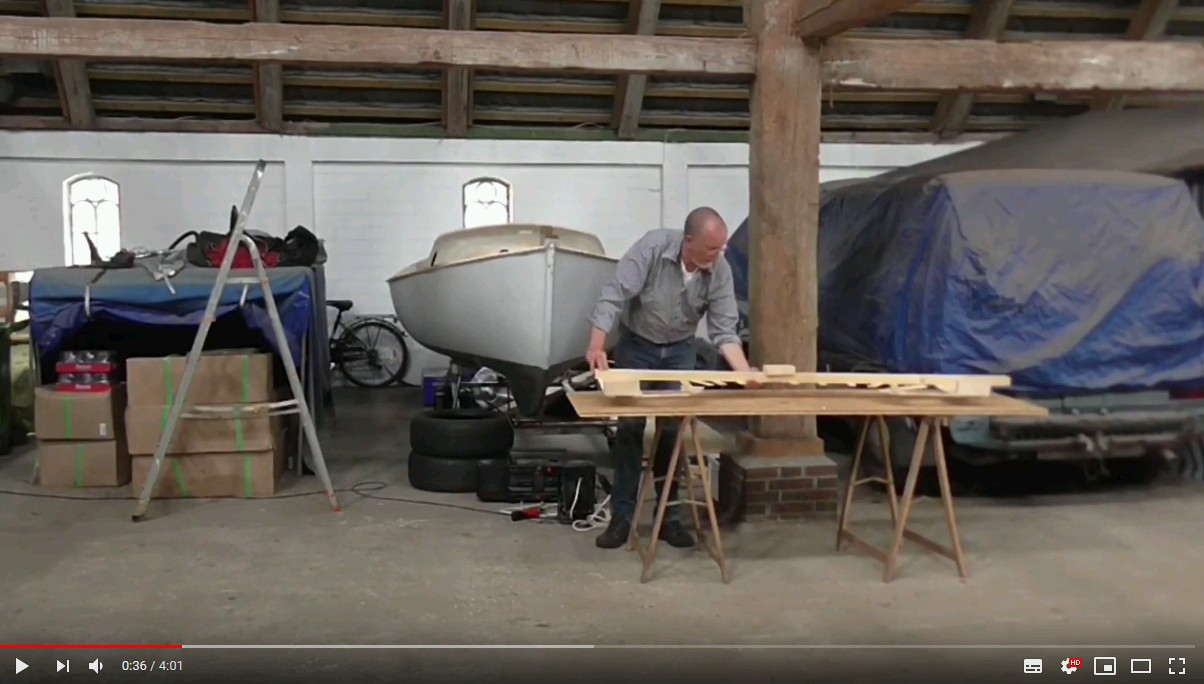 ---
Episode 4

Removing all old paint/antifouling. First I applied an antifouling/paint remover, which did quite a good job. Then I sanded off the rest of the antifouling and an unknown coating (probably some epoxy-primer).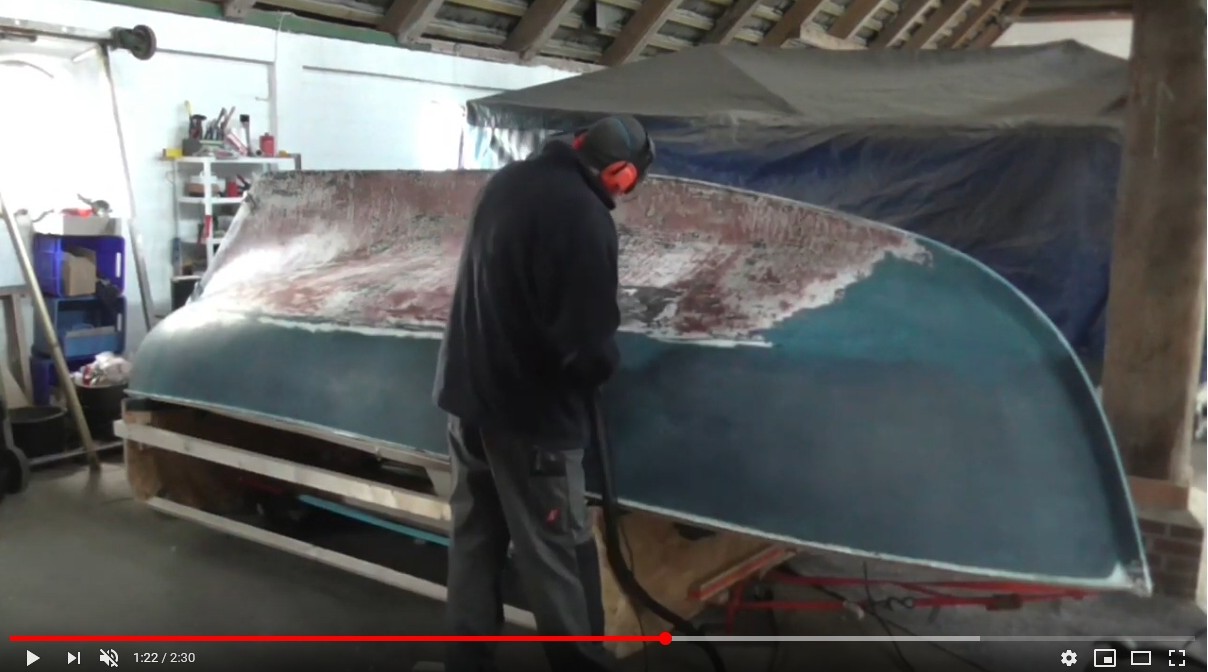 ---
Episode 5

Applying 5 coats of epoxy primer, that protects the GRP against osmosis.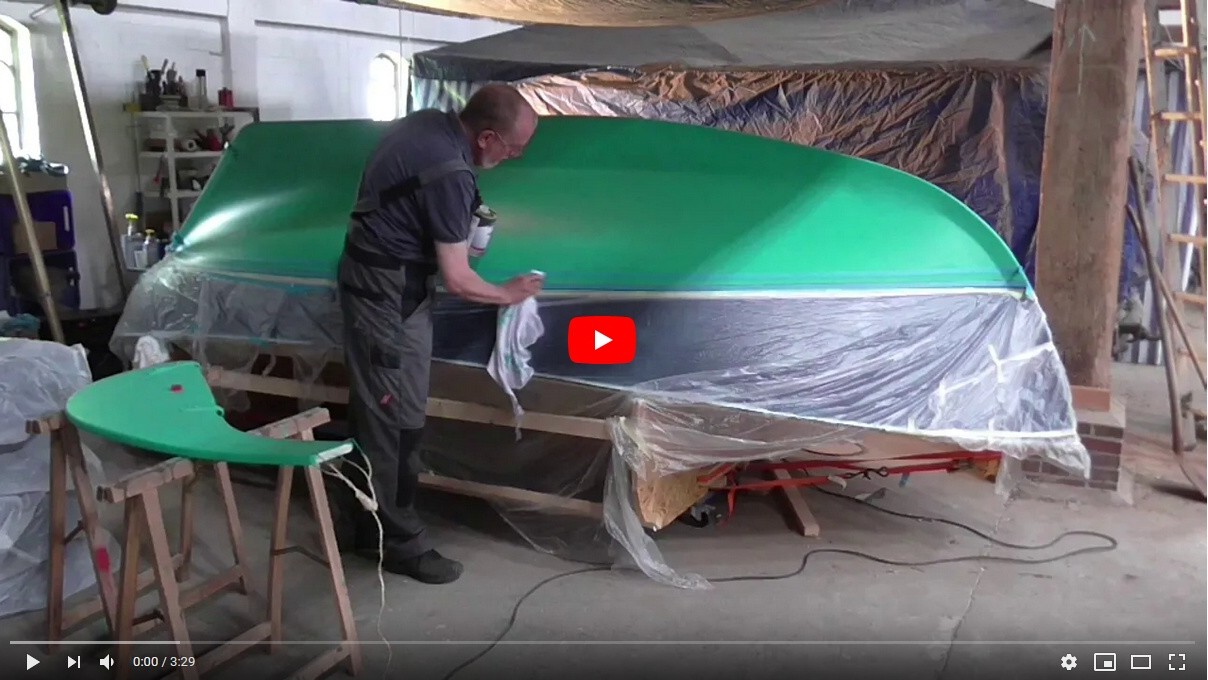 ---
Episode 6
Applying 3 coats Interprotect. The hull is now ready for Perfection Undercoat. But this will have to wait untill spring, because of present temperatures and humidity.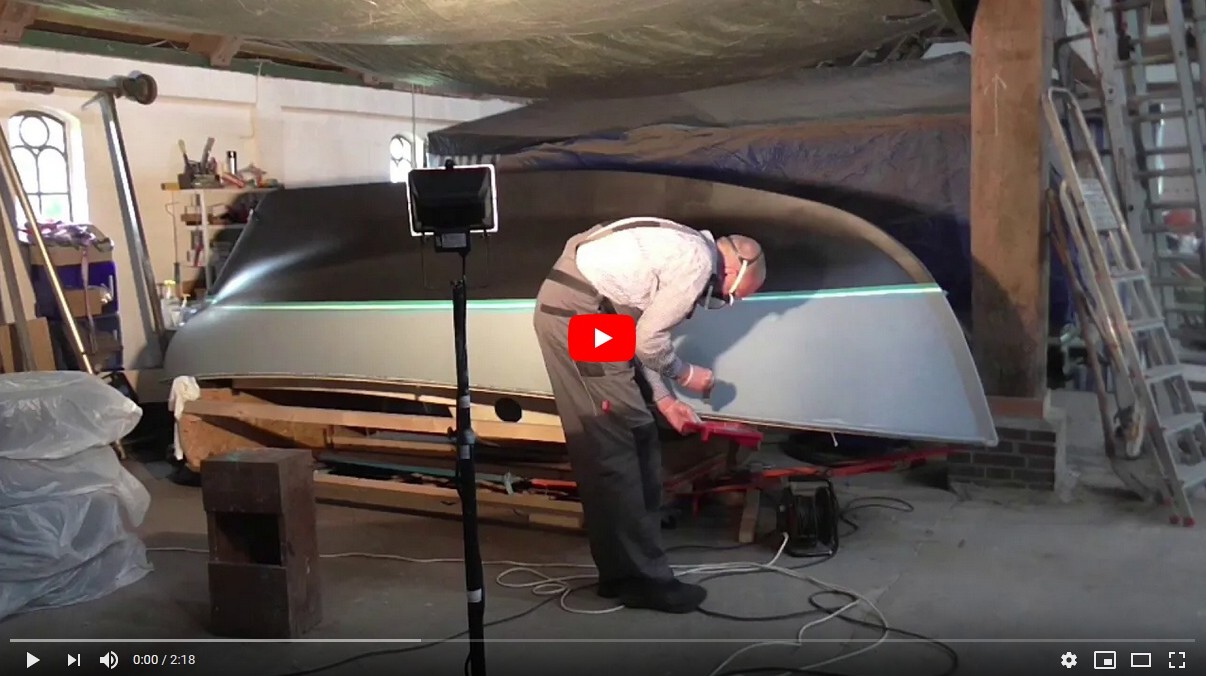 ---
Episode 7
Applying 2 coats Perfection Undercoat and 2 coats Perfection "Chilli Red". Turning the boat.
A boat needes a name. I named her "CHILI"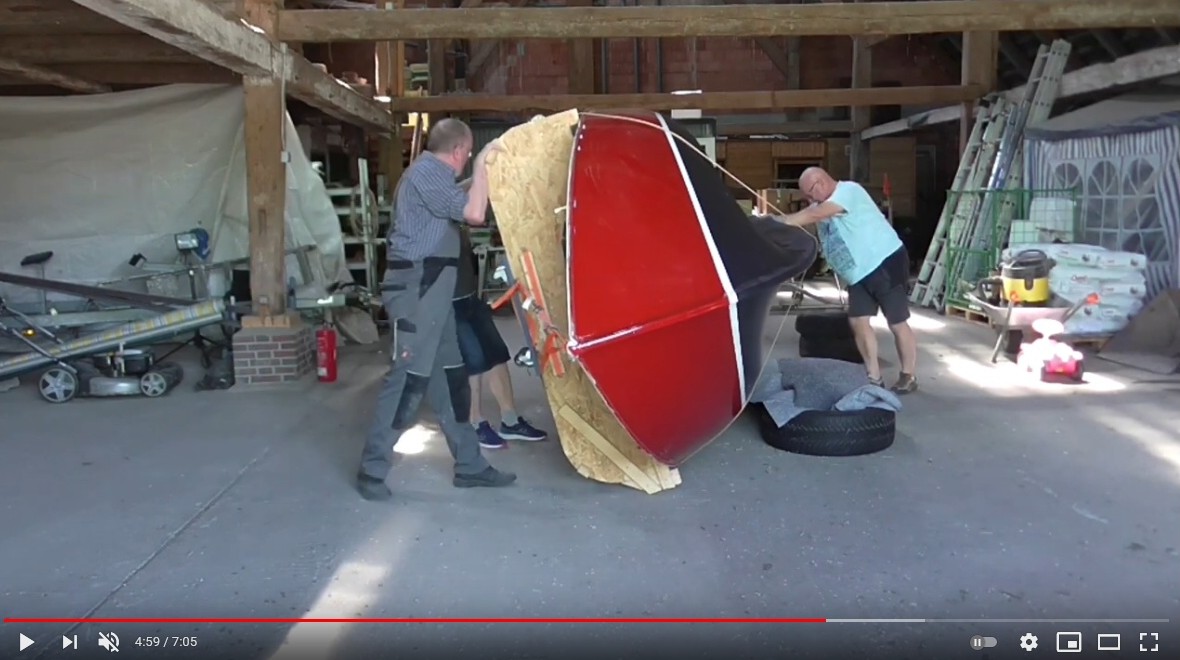 ---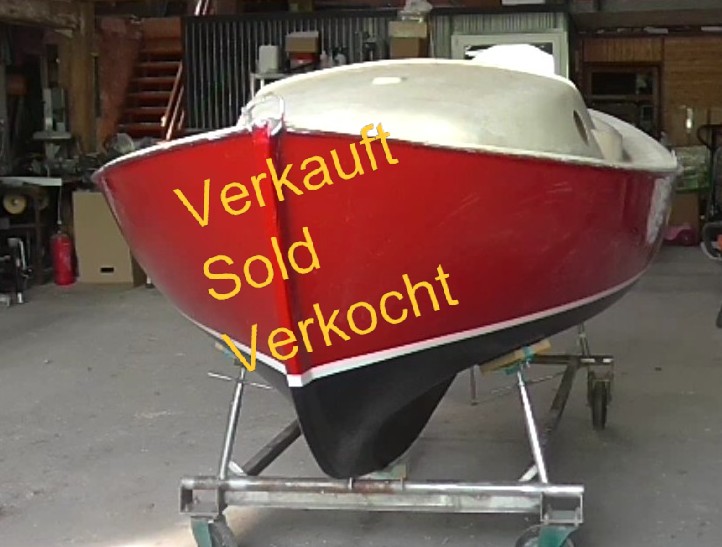 ---
Episode 8
Farewell "Chili". The journey goes on.